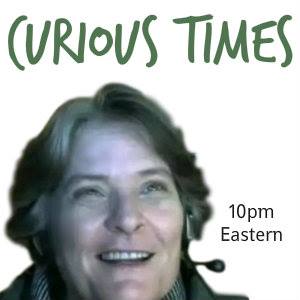 *Note – the third hour is open mic, feel free to join us on air.
Kimber Lee is a clairvoyant, psychic, medium, healer who can read auras on people and animals. She's also an empath and can feel and read energy, cards, stones and bones. Kimber can also connect and give messages from spirits, guides, animal guides and angels. She's also a healer and picks up on energy using psychometry.
Kimber is continually learning, and working to develop her abilities, continually seeking to learn more.
She became aware of some of her gifts when she was around nine and by her teen years Kimber started to understand, feel and use her abilities more. It was not until she was older that she started to understand and learn more about what to do and how use her abilities to help others.
Following a Near Death Experience Kimber noticed her abilities grew stronger and she felt a need to do more with them. She continues to find her purpose, and to help, heal and work with others in any way she can.
https://www.facebook.com/KimberLeePsychicMedium1
To contact the host (Chris) please visit www.curioustimes.ca or www.facebook.com/curioustimesradio
Curious Times – Clairvoyant Kimber Lee