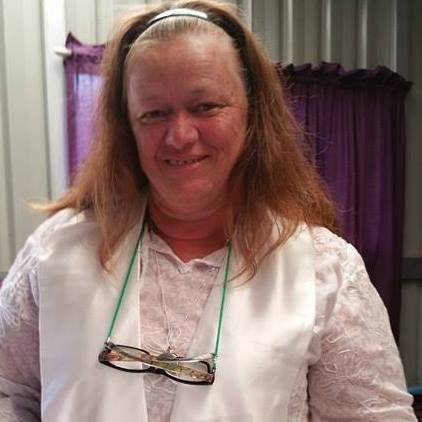 NON-RECORDED SHOW

Selva is a Life Translator; her job in life is to help people understand their journey in this life path.
At the age of 4 Selva started communicating with Spirit and sharing her gift. She was Born in Uruguay South America and lives in Australia with her husband. She is a grandmother to 10 beautiful grandchildren.
Talking to Spirit is something that comes natural to Selva. Her biggest passion is traveling and meeting people from all walks of life, and she accepts all people for who they are, without discrimination, with her only requirement of those she works with being that they reciprocate the respect she gives them.
Mediumship is something that Selva has great respect for, as she does not call on spirits she opens the Door and allows them to flow freely.
Selva reads Tarot and uses many other styles of reading, with palmistry being a bit of a hobby.
Selva runs workshops on donations as she believes that spirituality should be affordable and available to everyone.
When doing readings on the radio, Selva simply wishes to hear the voice of the person and their name. She will then deliver a message without any question being asked, and when she's finished that she will then give an opportunity for the caller to ask any question they may have.
You can find out more about Selva by connecting in any of the following ways:
https://selvasality.wordpress.com
https://www.facebook.com/selva.nix
https://www.facebook.com/Selvas-Ality-273892119309411/
https://www.facebook.com/radioality/
https://www.facebook.com/LifeTranslators/
Curious Times – Selva Dutton, Life Translator, Healer, Medium