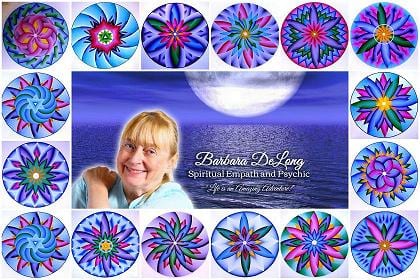 Join us for 3 hours at 10 PM Eastern.
Barbara DeLong joins us for a discussion only show where we will talk and learn about various topics each month. Listeners are welcome to call in to comment on the topic being discussed or ask questions about the discussion. There are no readings on this show.
In the 3rd hour we have open mic, feel free to join us for "overtime".
Barbara DeLong is a Spiritual Intuit, and hosts the show Night Light on Revolution Radio/Freedom Slips. http://freedomslips.com/
She created her own oracle card deck called The Cosmic Deck of Initiation, and Authored the book "Whispers of Spiritual Wisdom", both of which are available on Amazon.
Check out Barbara's website and her show, as well as a documentary called Secrets of the Stones by clicking these links:
www.youtube.com/user/oracletracker
http://www.blogtalkradio.com/night-light (for archives)
Contact the host of Curious Times: www.curioustimes.ca orhttps://www.facebook.com/curioustimesradio
http://curioustimes.intuitalks.com/
Curious Times – Barbara Delong, Discussion Series