Date/Time
Date(s) - 12/24/2017 - 12/25/2017
10:00 pm - 12:00 am ET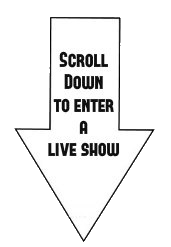 Garima Kapadia is a certified clairvoyant, psychic, medium and energy healer. She is interested in the non-physical and loves to dive deep in the world of intuition and spirit. She truly enjoys connecting with her clients and providing a wholesome reading touching important areas of their lives.
During intuitive readings, Garima interprets energy within her client's field to provide answers that could be readily used to solve problems or gain insights. Her mediumship skills help people in connecting with their lost loved ones. In distant energy healings, she assists folks in removing energetic roadblocks that don't allow them to move forward in life.
Many clients vouch for Garima's ability to deliver messages that provide relevant guidance in navigating through their life situations. Her insights help her clients to live a joyful and fulfilling life that they truly deserve. People feel comfortable in opening up to Garima as she holds a neutral and accepting space during the sessions.
To learn more about Garima and the services she provides, please visit: http://www.spiritual-alignment.com.
She could be reached via phone at 302.521.3488 or by email at Garima0608@gmail.com
Category(ies)
Recent Listeners

Curious Times – Psychic Medium Garima Kapadia